We're Here For You
Riverside Ford of Tulsa always puts customers first!
Don't take our word for it: Read our reviews and see what everyone is saying.
Our experience was quick and painless. We are very pleased with how everything went! Thanks to Otis, Larry, and Kyle.
The sales team was fantastic. Helped me with the process of ordering a new bronco. The salesman kept me Informed on the status of the order and answered all of the questions that I had. Give Chris McClintic at Riverside Ford a call for a great experience.
Easy to deal with and quick! Would recommend to anyone looking for a new vehicle.
Great Was not presured Chad was great took great care of us. Made the buying experience grand.
Outstanding service with friendly and knowledgeable staff! In my experience, they definitely go above and beyond to make sure all your needs are met, questions answered, and make sure you leave with a smile! Highly recommend!!!
Larry was a fantastic salesman to work with. He quickly identified models matching the criteria we were searching for, without delay. As well, despite being a salesman at a Ford dealership, did not try to bias against other models. We originally came looking for a Tahoe, but, left with an expedition, not due to pricing or salesman bias, but, because it had more features, and rode better.
Long wait but Chad was great in putting up with my calls and questions,we got it done and loving my truck,he went the extra mile to let me know it was in and we finally got to meet after 11months of phone calls and texts,Everyone there at the dealership was very helpful (Donna) was very nice also.
Prompt - Friendly Service
We had a delightful time with Abe, he help us connect or Bluetooth and many more things. I will be sending family and friends to him..
If you're not using Vue as your service guy you're doing it wrong!!! Kept me informed thru the whole process…hands down best service experience!
Long wait but Chad was so great through it all,thank you so much Chad.
Very painless and pleasant!
Reached out to fix issue in a timely manner.
This Place was Honestly the Best Ford Dealership I have ever Been to, I would Recommend this Dealership All Day Every Day. Thank you for the Really Good Customer Experience (Keep up The Good Work).
Billy was very respectful and helpful. We thank him for making our experience worth our time!
Great company to do business with...
Great service, friendly and helpful. Worked with our budget and got a great deal on a long lasting car. Worked with Chad Gleeson he was awesome got my son just what he needed.
Had a great time looking at cars, got shown a great quality cars. I would definitely recommend chad to anyone else. Got referred to him by my father and he really hooked up with a sick deal! definitely coming back for when I need a new car!
Riverside Ford had many options to choose from and was all for getting the biggest bang for your buck! Big thanks to Billy for making the whole process go smooth!
I took my SUV in for recall safety repairs. I told them it was my only car that would fit all of my car seats. They worked very hard to get it back to me as quickly as possible and I got it back right before the holiday weekend. Highly recommend
Friendly and helpful staff! We had a quick and easy car buying experience. Two thumbs up! P
I ordered a bronco sport which took about 6 months to be built. The dealership was great with communication and when my car came in they got me all set up and the deal closed in less than 2 hours. My sales rep was this incredibly sweet older lady who was very knowledgeable and even owned the same car. She walked me through all of the vehicle functions and features. I had a great experience and felt like her and I could be best friends!
Chad was amazing! Got us in and out of the dealership in such a short amount of time. I've never had an easier car buying experience! He put us in the perfect car and I couldn't be happier. Thanks Chad!
Riverside Ford by far provided the best service of all the Ford dealers in Tulsa.
Everyone is so kind and time efficient. Chad Gleeson was a great guy to work with!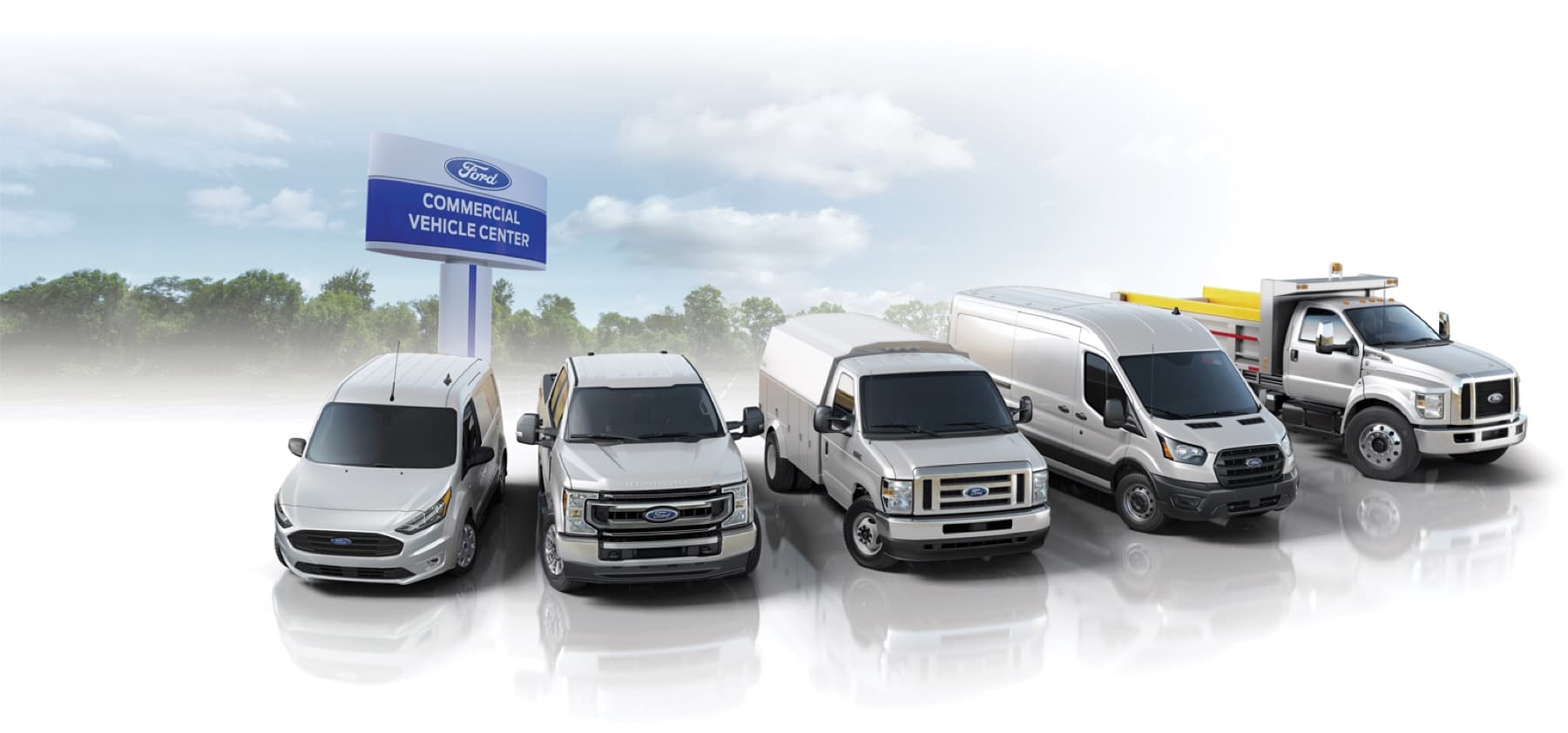 Built for the Road Forward
Your job has never been tougher. And we'll be here to help you keep working. Ford Commercial Vehicles are engineered to withstand the severity of everyday on-the-job duty.

Welcome to Riverside Ford of Tulsa Ford Dealer in Tulsa, OK
Ford cars are known for their dependability, which is part of what makes them so popular. Riverside Ford of Tulsa is the result of years of hard work and dedication that has led to this level of assurance.
We invite you to visit our Ford dealership, where you'll find a wide selection of new and used cars, as well as industry-leading maintenance and finance services. We're here to make your car-buying experience as simple as possible.
We offer a great catalog of new Ford cars for sale, including top models like the Ford Explorer, Ford Bronco Sport, and the Ford F-150 for sale in Tulsa, OK. If you aren't in the market for a new vehicle, we also have our used car dealership available for you to see, which has a vast selection of excellent vehicles.
Ford Service & Financing in Tulsa, OK
When you're ready, our finance center can give you all the information you need regarding flexible loan and lease choices. We also have a high-quality service center where you can get regular maintenance, body work, and other services. Be sure to check out our regular service coupons that can help you save on your next visit with us.
Whether you are shopping for something new, something used, or you need your current vehicle serviced, we are here to help. Visit our Ford dealership in Tulsa, OK to get everything you need today.
Contact Us