We're Here For You
Riverside Ford of Tulsa always puts customers first!
Don't take our word for it: Read our reviews and see what everyone is saying.
Great Dealership - Donna Lolato was my sales representative and she is excellent!
The folks at Riverside Ford are always courteous, professional and on top of their game. Shout out to Jeff Leslie and his crew!!!
The purchasing process was fast! Initially started out with a text conversation with the salesperson. I went to see the vehicle in person, they evaluated my trade in and honestly took care of me and my mother in law! The finance manager Kyle made sure that all my questions were handled and the process to sign it took less time than I expected. Will definitely be bringing business back here.
Awesome job fixing my Expedition after it "ate" my key! They also fixed other things that I hadn't noticed were wrong. I will be back Vue!
Billy was professional and a pleasure to do business with. He made our experience enjoyable and he went the extra mile answering every question. We would buy again for all of you!
I took my F-250 in to get a huge laundry list of work done on it. They were straightforward and timely. BG service is a must! Truck runs great and I have no more idiot lights!
Knowledgeable, polite, friendly—highly recommended.
It was great they kept me informed were very pleasant
Chad made the experience of buying a truck very easy. Thanks for all your help Chad!
Chad is the best! Very knowledgeable, friendly, and most importantly came through on a great deal for our family. Best experience we've had buying cars! Great dealership too! Very nice people.
The service department is fully staffed with personal that is knowledgeable, reliable, and courteous
I have bought several Fords from Riverside Ford over the years to include when it was Bob Hurley. Even returning as a pleased past customer this time was by far the best experience. Chris McClintic did a great job taking care of us. My next purchase will be from your team as well. - Dan
Great Experience thank you for being so helpful with the whole process from beginning to end!
It was a pleasure to work with Billy. When we need another car we will definitely come back.
I was very impressed with the professionalism of everyone I encountered at the dealership. Each individual made sure I was able to connect with whomever I was there to see.
Very knowledgeable and attentive salesman. Process went very smoothly.
Purchased a 2022 Ford Mustang! Larry Young is extremely knowledgeable and involved with the purchase. Riverside Ford got my payments and lower interest as I needed. It was worth the drive from Rush Springs, Oklahoma!
Another great experience at Riverside Ford of Tulsa. Just picked up our new Bronco Sport and it is fantastic! Thanks Richie Fruechting for another great transaction!
Great experience…highly recommend.
This dealership is as professional as it gets they will take care of you from a to Z and make your experience easy... Jessica was my sales person she was amazing she had the car waiting for me to test drive she had my car waiting for me when I purchased it and she took care of everything
On point team ,answered questions promptly made the deal smooth , the only dealership to contact me in the state of Oklahoma so they got the sale the same day ,
I checked several Ford dealerships and Riverside Ford had the best inventory. Logan sent me all of the information I needed to select a vehicle.
Had the vehicle I was looking for and couldn't find anywhere else. Great experience.
Chad helped us so much! He helped me with my son while I was moving car seats from each car I looked at and treated us very well.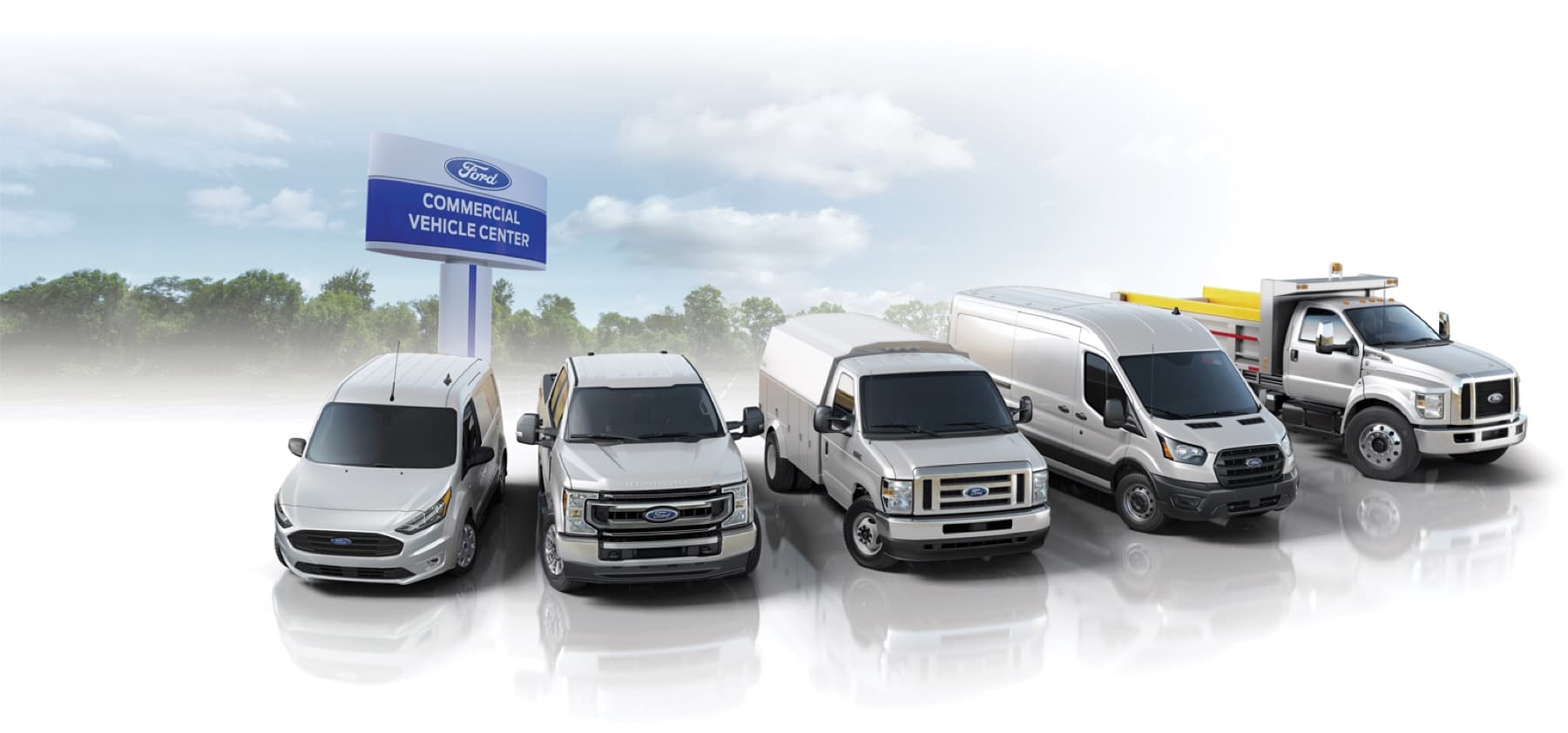 Built for the Road Forward
Your job has never been tougher. And we'll be here to help you keep working. Ford Commercial Vehicles are engineered to withstand the severity of everyday on-the-job duty.

Welcome to Riverside Ford of Tulsa Ford Dealer in Tulsa, OK
Ford cars are known for their dependability, which is part of what makes them so popular. Riverside Ford of Tulsa is the result of years of hard work and dedication that has led to this level of assurance.
We invite you to visit our Ford dealership, where you'll find a wide selection of new and used cars, as well as industry-leading maintenance and finance services. We're here to make your car-buying experience as simple as possible.
We offer a great catalog of new Ford cars for sale, including top models like the Ford Explorer, Ford Bronco Sport, and the Ford F-150 for sale in Tulsa, OK. If you aren't in the market for a new vehicle, we also have our used car dealership available for you to see, which has a vast selection of excellent vehicles.
Ford Service & Financing in Tulsa, OK
When you're ready, our finance center can give you all the information you need regarding flexible loan and lease choices. We also have a high-quality service center where you can get regular maintenance, body work, and other services. Be sure to check out our regular service coupons that can help you save on your next visit with us.
Whether you are shopping for something new, something used, or you need your current vehicle serviced, we are here to help. Visit our Ford dealership in Tulsa, OK to get everything you need today.
Contact Us